Are you looking for a way to check your EPF Member Passbook Balance? Well, if yes then this article is for you because in this article we're going to discuss the ways by which you can easily check EPF Member balance. So, without wasting any time let's get started.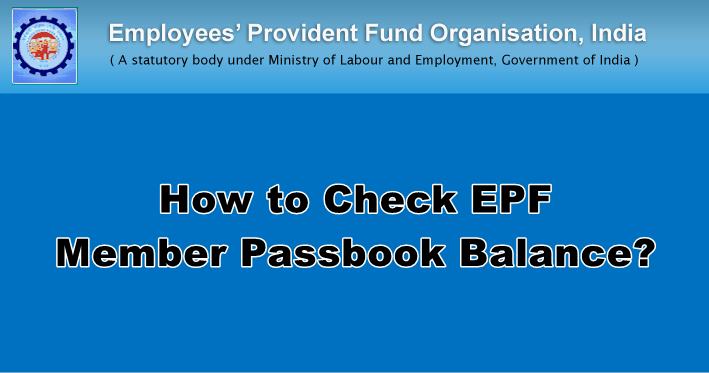 How to check EPF Member Passbook Balance?
Employees can easily check their EPF member passbook balance in 4 different ways. All the ways are listed below:
1. Check EPF Balance By Using Umang App
This is a Government application that is specially designed for accessing all the government services in one place. This is a mobile application in which employees can easily check their EPF balance. You can check the balance of your EPF and can claim it also. To access these features of this application every user must make the registration of their mobile. After registering, users can easily check the balance of their EPF by applying all their required details regarding their EPF.
2. Check PF Balance Using EPFO Portal
If you're not comfortable using a unified portal for checking your EPF balance then you can easily do this work on the official website EPFO. Well, the unified portals also come in the undertaking of EPFO. To check your PF balance you have tagged your account with UAN (Universal Account Number). Follow the steps which are listed below to know how you can check your PF balance through the EPFO portal.
Firstly, visit this website www.epfindia.gov.in. This is the platform that allows you to check the balance of your PF member passbook.
Once you reach the official page of this website then find the option 'For Employee'. You can easily find this option on 'Our Services'.
Now, find the option of services. Once you find the option of 'Services' click on it and find the option of 'Member Passbook'. Click on it and proceed to next.
This process will take you to the page where you can check the balance of EPF after filling in all the details of EPF. If you want a short-cut then click on this https://passbook.epfindia.gov.in/MemberPassBook/Login.jsp. This link will directly land you on the main page of EPFO. So, you can easily check the balance without following the above process.
3. EPF Balance Check by Sending an SMS
This service is only for those who tagged their UAN with EPFO. So, if your UAN is registered with EPFO then you can easily check the balance of your EPF by sending an SMS.
You have to send the message on 7738299899. Just write a message as given below:
UAN ENG.
In this message, UAN stands for your UAN number and ENG referred to the first three letters of your preferred language. So, if you want the reply in the Marathi language then your SMS will be written as UAN MAR. This facility is available for 10 different languages. After sending the message you'll receive a message which asks for your KYC details. After completing the whole process you'll get your EPF Member passbook easily. Also, check out PNB Parivar HRMS Login: PNB Staff And Pensioners Portal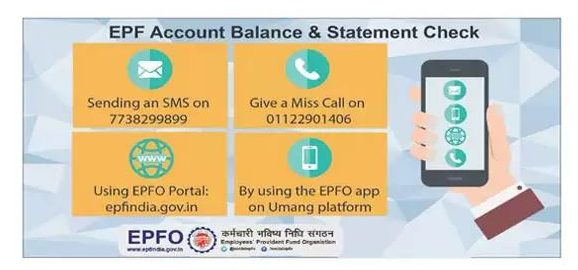 2. PF Balance Check by giving a missed call
If your KYC details are properly linked with the UAN then you'll get the balance of your passbook by making calls. To complete this process you just have to make a missed call on 011-22901406. After that, you'll get an SMS on your mobile which requires all your details and the balance of your EPFO.
Conclusion
So, here we discussed all the ways by which you can easily check EPF member passbook balance. All the above ways are fully secured and reliable so you can easily enroll them without any issue.