If you're a UCO bank user then and want to enjoy the services of net banking in your bank then congratulations because UCO bank launches their Net banking services for their customers. In this service, you can enjoy all the benefits of internet banking through your mobile. Internet banking has plenty of advantages and it becomes safer and secure for payments nowadays. So, if you're also a UCO bank user and want to know how you can activate UCO bank net banking then just stick to this article.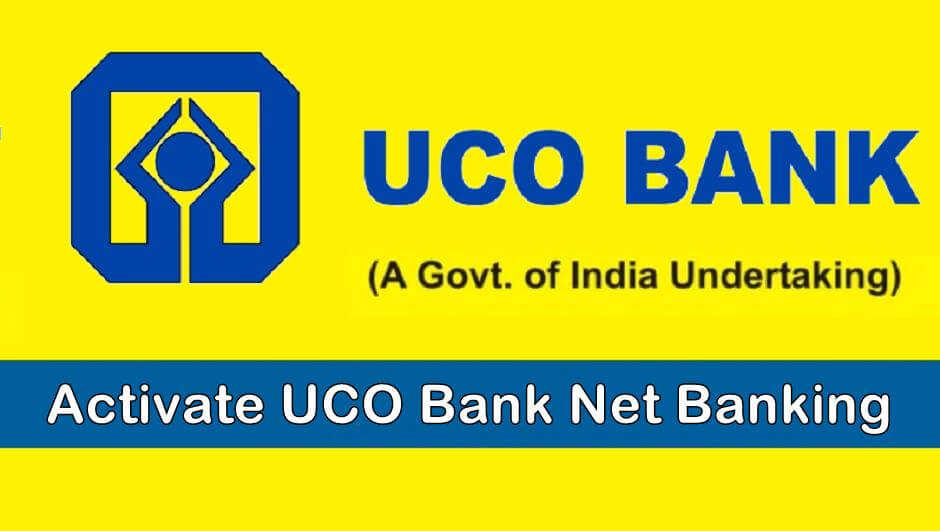 Benefits of UCO Bank Internet Banking
This service comes with plenty of banking services. Some of the major facilities of internet banking are listed below:
With the help of UCO bank, internet banking customers can check their account balance quickly.
Customers will also facilitate the advantages of opening the Fixed and deposit account quickly with their phones.
Customers can also transfer the funds from one bank account to another. The customer is facilitating funds transferring services through NEFT, RTGS, and IMPS.
With the help of UCO bank net banking customers also gain the facility of bill payments and many other transactions.
This service also helps to analyze the credit and debit information of the account.
Customers can ask for restatement anytime through this internet banking service.
Customers can block their credit or debit card if lost or stolen in seconds.
So, these are the major advantages of UCO bank internet banking. Now, let's discuss how you can complete your registration in the official portal of UCO bank for availing of internet services on your mobile.
How to Activate UCO Bank Net Banking?
Well, the registration process of this UCO bank net banking is not very difficult. You can easily register yourself by completing a normal process. To know How To Register For UCO Bank Net Banking? Follow the steps below:
Firstly, you have to go to the official page of UCO bank net banking. Once you visit this page then find the option of 'E-banking' and click on it.
Once you click on it then a menu will scroll which attains some option. You have to find the option of 'Login' and click on it.
After clicking on 'Login' a new page will open which attains some options. You have to find the other option of 'Download Application form'. Once you click on it then 2 options will present in front of you.

Download The personal banking application form.
Download The corporate banking application form.
If you're an individual then select the 1st option other 2nd option.
So, select the form type according to your suitability and then click to download it. Once you download the form then take a printout of it and consciously fill the form. This form will ask for our details like CIF number, date of birth, customer name, address, mobile number, email-id, and some others.
Once you fill the form then go to your home branch and deposit your form.
After submission of the form, the bank will provide you with a User ID and a secret password. Keep the password confidential and safe.
Once you got the User ID and password then the bank suggests you change the password of your account. This service will also be provided to you by the bank so you can place your password according to your preference.
Once you complete the above discussion process then your registration process will be completed. Now, you have to check that your online banking services are started or not. For this, you have to login into your account.
How to login UCO bank net banking account?
If you don't know how you can log in to your internet banking account then follow the steps below
For completing the login process in UCO bank internet banking visit the official website of UCO bank and click on the option of E-banking. Well, you can directly visit the official net banking page of UCO bank.
Once you open the official page of internet banking of UCO bank then find the option of 'New registration and click on it.
Once you reach a newly opened page then the interface of the page will ask for your details like your Account number and one of the five transactions which you did through this bank. After filling in all the details don't forget to click on the terms and conditions. Agree to all the provided terms and conditions click on the submit button.
Note: if you don't remember any of your last five transactions then you may call 09213125125 for help.
After completing the above steps a bank will send you an OTP on your registered mobile number with the account. So, keep the OTP and type on the option which asks for OTP.
After that enter your Debit card number with its expiry date and PIN.
After that, you'll receive a temporary user ID and password which you have to change after logging in to it. So, enter your user ID and password and click to log in.
After logging into your account, don't forget to change the password of your account. If you don't know how you can change the password then see the below content.
Also Read: How to Activate IOB NetBanking Online? 
How to change the password in UCO bank net banking?
Follow the steps to know how you can change your password in UCO bank net banking.
Visit the official website of UCO bank internet banking.
Click on Password reset.
Now, enter a primary account number that is linked with the user ID, and type one of your last 5 transactions.
Now, select Agree and Submit.
Fill in the OTP which is sent on your registered mobile number and click to proceed.
Now, change your password with a new password.
Conclusion
That's all, you completed all your registration processes for UCO Bank Net banking. Now, you can easily enjoy all the services of internet banking provided by your bank. So, go and enable your interbank services today and give a new direction to your banking.