Wondering how to check your SBI CIF Number? If yes then keep reading on as we are going to discuss the same inside the article. CIF stands for Customer Information Form, and it has numbers on it called CIF numbers. This number is associated with a computerized file that includes all the customer's personal and account-related details. CIF number is given to all the customers of the bank. The customers can view their account-related statements very quickly using this unique number. But a lot of customers don't know how to check the SBI CIF number. Therefore, in this article, I will list all the methods to help you check the State Bank of India CIF number online.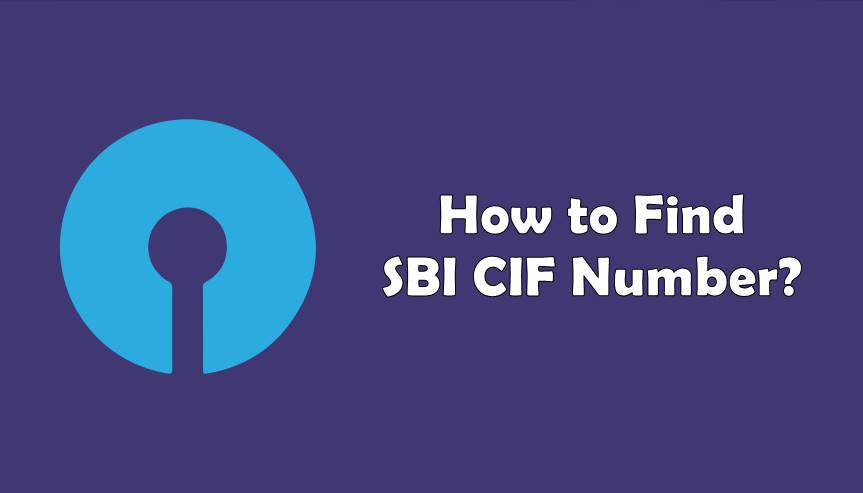 How to Check Your SBI CIF Number Online?
Few methods can help you to check your SBI CIF Number Online. Therefore I have listed all of them below-
1. Internet Banking
The first method is internet banking, and it is pretty popular because it allows you to do everything in the comfort of your home. There is one more reason people love internet banking: it saves a lot of time. So now follow the steps below to check your SBI CIF number online via Internet Banking:
First, you go to the website of SBI.
Then go to the login page of internet banking.
Now enter your username as well as password, then click on login.
After that, click on account summary and then click on view Nomination and PAN details.
Now you can see your CIF number, nominee registration, PAN card number, and other essential information.
Plus, you can also see your CIF number in the account information section.
2. SBI Anywhere app
Another method to can check your SBI CIF number online is by using SBI Anywhere app. Follow the steps below to check the CIF number via SBI anywhere app-
First, you have to log in to your SBI anywhere personal application.
Then from the homepage of the app, open the services tab.
Now click on the online nomination and then choose the transaction account in the account type.
Finally, select your account number and view your CIF number.
Also Read: How to Generate or Reset Forgot SBI Debit Card Pin?
3. Check CIF number from Chequebook
It is one of the easiest and quick methods to check your State Bank Of India CIF number. The bank gives a Chequebook to every customer when any customer opens a new bank account. Therefore, you can look for the CIF number that is printed on the checkbook. The CIF number is available on the first page of the checkbook, and if you still can't find it, you can even visit the nearest SBI branch.
4. E-Statement
If you don't have a net banking account or don't know how to do net banking, you can use this method to check your CIF number. You have to register your email address with your bank account. You have to send a request for E-statement via SMS, and you can check your CIF number from the E-statement. But make sure that you send the SMS from your registered mobile number.
5. Check CIF number of SBI from Passbook
Checking the CIF number on your Passbook is the last method. Every SBI customer gets a passbook when any customer opens a new bank account. So open your Passbook, and you can see the number at the top of the Passbook. You can find the number written above the SBI account number. Sometimes SBI doesn't print the CIF number on the Passbook; in that case, you can try other methods mentioned above.
Also Read: SBI HRMS Portal Login Guide with Mobile App and Online SBI
Conclusion
I have mentioned above all the methods that can help you to check your SBI CIF number. Go through all the methods discussed above, and whichever method you find easy. Don't forget to tell us which method you followed to check your CIF number. I hope this article was helpful for you and if you have any doubt, then comment below.